RECENT WORKS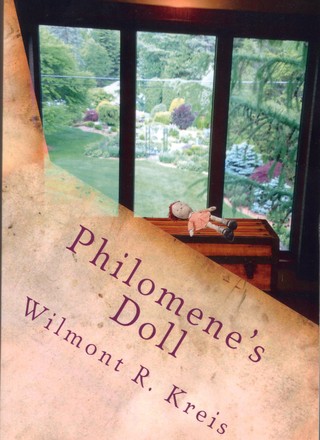 Here it comes: Philomene's Doll
Six years after the American Civil War ended, six-year-old Philomene sees her mother die horribly in childbirth. Soon she is sent from her home near Detroit to Belle-River, Canada, where, following a series of moves to various families and convents, she ultimately finds a stable home near the place of her birth and marries a young man.
Together they build a successful farm and begin a family. We follow her through Prohibition, the Great Depression, and two World Wars, raising a large and varied family through the best and the worst of times. All along, she is comforted and stimulated by a simple rag doll that was the single great gift of her childhood. Based on a true story, it's a tale of the highest and lowest points of a long life. You will not want to miss it!
If you enjoyed 1634-Return to the New World, The Beaver Wars, Fearful Passage North, The Allard Series, or other novels by Dr. Kreis, you will love this one.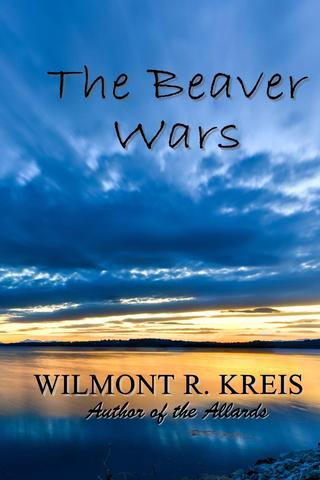 THE BEAVER WARS
The Beaver Wars relates both to the tumultuous period in early French-Canadian history and the wars between Native tribes. During the last half of the 17th century, Iroquois tribes to the south battled Huron tribes to the west over control of the lucrative fur trade which reached into many other tribes and European colonies.
Eight years have passed since families from Perche, France left their homes to join Samuel Champlain in his efforts to reclaim French Canada. As early residents of this wilderness, Francoise and Noel Langlois prospered. When the story opens, however, Francoise's life is in danger from a mysterious Iroquois arrow shot from the forest as she and her young daughter collected chestnuts.
As in all his historical fiction, Dr. Kreis blends history and storytelling into an exciting page-turner, filled with factual details of the period portrayed by wonderful characters, most based upon actual people who became an integral part not only of Québec, but of all the New World.
If you enjoyed 1634—Return to the New World, Fearful Passage North, The Allards Series or other novels by Dr. Kreis, you will love this one.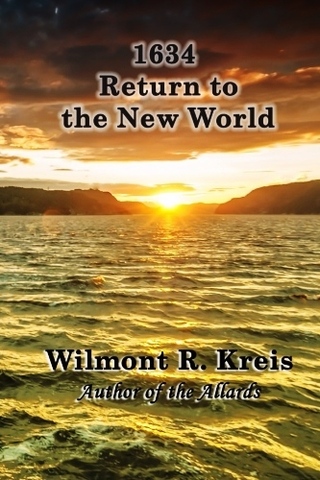 Trailer

1634
RETURN TO THE
NEW WORLD

Upper North America, 1628: Françoise Grenier's life had been a combination of bad circumstances, worse luck and even poorer choices. Orphaned near Paris at the age of twelve, she became a street urchin. At fifteen she fell in with an older man who convinced her to follow him to the new world of Québec where he would marry her. Instead he abused her. Only when he failed to return from trading with the natives and she heard they had killed him, did she find herself liberated.
Taken in by the few women of Québec, she was just recovering when English privateers captured the failing colony, sending its few inhabitants, including Françoise, back to France. One of the ladies gave her a letter to deliver in France which led her to a new life, allowing her to return to help rebuild the colony five years later. It was here she prospered, beginning one of the early prominent families of Canada, helping to forge a great nation from the frozen wilderness.
If you enjoyed Fearful Passage North, The Allards Series, and the author's ability to bring history to life, you will love this one.

NOW AVAILABLE IN PRINT AND ON KINDLE AT Amazon.com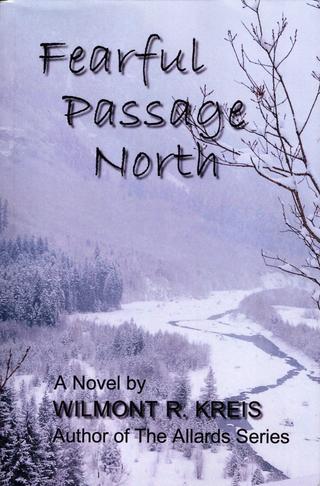 1704, Deerfield Massachusetts—the limits of the American frontier. Seeking a normal adolescence, it is the chance meeting of a strange young man that puts excitement into Elizabeth (Lizzie) Price's life leading to romance and a marriage not entirely embraced by her Puritan community.
During one of New England's harshest winters, when she has just begun her wonderful new life, Lizzie and her community are violently wrenched into chaos when an army of Indians and their French military supporters burn the village and kill or capture half of its occupants. Led by leather lashes around their necks, the captives are marched for a month on a fearful passage north through the winter wilderness of Vermont to the relative metropolis of Montréal. In this totally foreign setting of French-Canadian Catholicism Lizzie is forced to find a new life.
Not only a journey through the frozen wild, but a journey through the cultures of Puritan New England, American Indian and French-Canadian Catholic—all so different, yet so hauntingly similar.
If you enjoyed the Allard Series and Kreis' ability to bring history to life, you will love Fearful Passage North.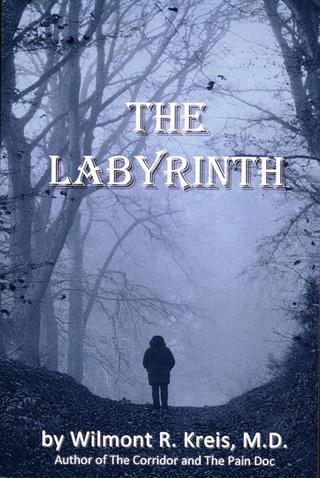 As sexy as she is intelligent, Janique Halstrom found the perfect job marketing home healthcare for the elderly. Not only is she highly paid, but her company is wonderful—patients, their families, physicians, and employees love it—and based on payments, even Medicare seems to love it. Ariadne Health claims to help guide seniors through the labyrinth of healthcare.
Tony Evans finds himself widowed, retired and well-to-do at an early age. Just as he and Janique are developing the perfect relationship, a few irregularities punctuated by the sudden death of a dear mutual friend reveal that Ariadne is just the opposite. They draw the elderly into the labyrinth, at the same time bilking Medicare for billions of dollars.
From the ski slopes of Aspen to the inner city of Detroit, Dr. Kreis' unique combination of medical knowledge and a knack for storytelling weave another action-packed thriller that will grip the reader to the end.
If you liked The Corridor and The Pain Doc, you are going to love The Labyrinth.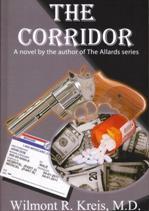 Nicole Allard's uncomplicated suburban life is suddenly spiraling out of control into her worst nightmare. What began as a temporary job posing as a patient for insurance companies to collect data on doctors has become posing for the government as a down-on-her-luck prostitute in the worst clinics of Detroit's notorious Cass Corridor. When her cover is blown, she is violently thrust into the hands of a sadistic psychopath who will stop at nothing to get revenge, and she now finds herself in a frantic flight with a bright young Kenyan physician and his nurse, a refugee of human trafficking. Their lives hang precariously in the balance and depend on two homeless residents of the Corridor.
The author's grasp of outrageous medical fraud schemes along with his unique sense of humor, an unforgettable cast of characters and a nail-biting plot make The Corridor a true must-read.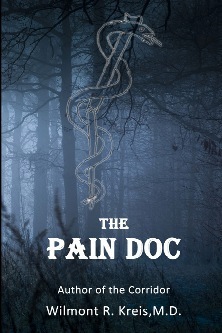 Now available on Amazon.com: THE PAIN DOC is Wilmont Kreis' new medical intrigue of healthcare fraud. Leaving THE CORRIDOR'S slums of the Motor City, he heads to the wealthy suburbs of Detroit to find new schemes and villains to challenge the heroes of THE CORRIDOR.

Beginning physician, Terry Webb, hopes his new title of doctor will help him escape his shy impoverished life. To his dismay, he discovers his mediocre credentials stand in the way. It is only the chance (or is it?) meeting with a lovely young lady that allows Terry to burst into the sphere of wealth and prominence. Unfortunately, as he and the spectacular Katarina Wynn catapult into the world of mansions, yachts and outrageous incomes, they collect a few unsavory companions along the way. Where will it all end?
Again Dr. Kreis weaves an exciting and instructive tale in the world of cheating and prescription drug addiction where once again it is the job of Gillian Russell and Nicole Allard to stop it.
If you enjoyed THE CORRIDOR, you will love THE PAIN DOC—don't miss it!