Welcome
Here it is, PHILOMENE'S DOLL! Now Available on Amazon, print or Kindle!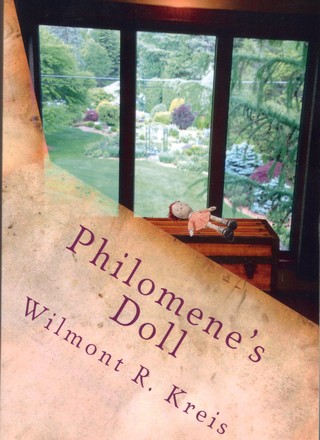 Here it comes: Philomene's Doll
Six years after the American Civil War ended, six-year-old Philomene sees her mother die horribly in childbirth. Soon she is sent from her home near Detroit to Belle-River, Canada, where, following a series of moves to various families and convents, she ultimately finds a stable home near the place of her birth and marries a young man.
Together they build a successful farm and begin a family. We follow her through Prohibition, the Great Depression, and two World Wars, raising a large and varied family through the best and the worst of times. All along, she is comforted and stimulated by a simple rag doll that was the single great gift of her childhood. Based on a true story, it's a tale of the highest and lowest points of a long life. You will not want to miss it!
If you enjoyed 1634-Return to the New World, The Beaver Wars, Fearful Passage North, The Allard Series, or other novels by Dr. Kreis, you will love this one.

Here it is at long last! The Sequel to 1634-Return to the New World. Discover what happens to Francoise and how it effects the rest of Quebec.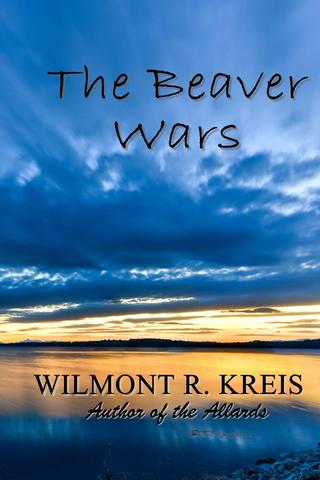 THE BEAVER WARS
The Beaver Wars relates both to the tumultuous period in early French-Canadian history and the wars between Native tribes. During the last half of the 17th century, Iroquois tribes to the south battled Huron tribes to the west over control of the lucrative fur trade which reached into many other tribes and European colonies.
Eight years have passed since families from Perche, France left their homes to join Samuel Champlain in his efforts to reclaim French Canada. As early residents of this wilderness, Francoise and Noel Langlois prospered. When the story opens, however, Francoise's life is in danger from a mysterious Iroquois arrow shot from the forest as she and her young daughter collected chestnuts.
As in all his historical fiction, Dr. Kreis blends history and storytelling into an exciting page-turner, filled with factual details of the period portrayed by wonderful characters, most based upon actual people who became an integral part not only of Québec, but of all the New World.
If you enjoyed 1634—Return to the New World, Fearful Passage North, The Allards Series or other novels by Dr. Kreis, you will love this one.

My latest work, 1634 - Return to the New World, is available on Amazon.com Find out more in the blog.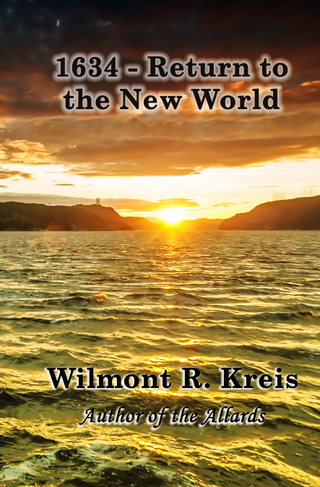 1634
RETURN TO THE
NEW WORLD

Upper North America, 1628: Françoise Grenier's life had been a combination of bad circumstances, worse luck and even poorer choices. Orphaned near Paris at the age of twelve, she became a street urchin. At fifteen she fell in with an older man who convinced her to follow him to the new world of Québec where he would marry her. Instead he abused her. Only when he failed to return from trading with the natives and she heard they had killed him, did she find herself liberated.
Taken in by the few women of Québec, she was just recovering when English privateers captured the failing colony, sending its few inhabitants, including Françoise, back to France. One of the ladies gave her a letter to deliver in France which led her to a new life, allowing her to return to help rebuild the colony five years later. It was here she prospered, beginning one of the early prominent families of Canada, helping to forge a great nation from the frozen wilderness.
If you enjoyed Fearful Passage North, The Allards Series, and the author's ability to bring history to life, you will love this one.

Amazon.com
Click here to read chapters, see reviews and buy books
This site's blog is now active -
Now featuring 1634 - Return to the New World
*****************************
FEARFUL PASSAGE NORTH is now available in print and kindle from Amazon.com!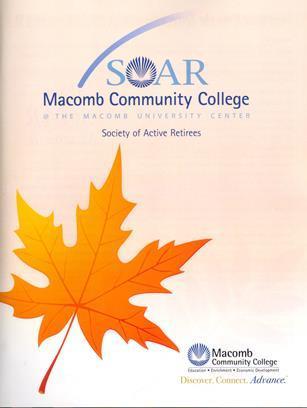 A Lesson in French-Canadian Detroit History
Monday April 25, 2016 1:00-3:00
Location: UC1-104 Faculty: Wilmont Kreis, M.D.
Take a journey through Detroit's history…from Cadillac to Kilpatrick, the fur trade to the American Revolution, the fire of 1805 followed by the work of Woodward and Gabriel Richard. In this class led by a local author and historian, learn interesting facts and little-known trivia about the area's involvement with the Underground Railroad, the Civil War, Prohibition, Depression, the automobile industry, and two World Wars. There may even be prizes for the trivia experts among the SOAR participants. Orthopedic surgeon Wilmont Kreis, M.D., is a lifelong resident and student of the Detroit River Region. He has authored nine historical novels, as well as three mystery thrillers about health care fraud: The Corridor, set in Detroit's Cass Corridor; The Pain Doc about pain clinics and prescription drug abuse; and The Labyrinth focusing on home health care fraud. Kreis and his wife, Susan, a health care attorney, live in Port Huron.
1704, Deerfield Massachusetts—the limits of the American frontier. Seeking a normal adolescence, it is the chance meeting of a strange young man that puts excitement into Elizabeth (Lizzie) Price's life leading to romance and a marriage not entirely embraced by her Puritan community.
During one of New England's harshest winters, when she has just begun her wonderful new life, Lizzie and her community are violently wrenched into chaos when an army of Indians and their French military supporters burn the village and kill or capture half of its occupants. Led by leather lashes around their necks, the captives are marched for a month on a fearful passage north through the winter wilderness of Vermont to the relative metropolis of Montréal. In this totally foreign setting of French-Canadian Catholicism Lizzie is forced to find a new life.
Not only a journey through the frozen wild, but a journey through the cultures of Puritan New England, American Indian and French-Canadian Catholic—all so different, yet so hauntingly similar.
If you enjoyed the Allard Series and Kreis' ability to bring history to life, you will love Fearful Passage North.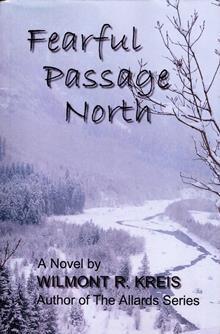 *****************************
The Labyrinth is now available on Kindle as well as print from Amazon.com!
THE LABYRINTH IS AVAILABLE ON AMAZON.COM TODAY! HERE'S THE TRAILER...
As sexy as she is intelligent, Janique Halstrom found the perfect job marketing home healthcare for the elderly. Not only is she highly paid, but her company is wonderful—patients, their families, physicians, and employees love it—and based on payments, even Medicare seems to love it. Ariadne Health claims to help guide seniors through the labyrinth of healthcare.
Tony Evans finds himself widowed, retired and well-to-do at an early age. Just as he and Janique are developing the perfect relationship, a few irregularities punctuated by the sudden death of a dear mutual friend reveal that Ariadne is just the opposite. They draw the elderly into the labyrinth, at the same time bilking Medicare for billions of dollars.
From the ski slopes of Aspen to the inner city of Detroit, Dr. Kreis' unique combination of medical knowledge and a knack for storytelling weave another action-packed thriller that will grip the reader to the end.
If you liked The Corridor and The Pain Doc, you are going to love The Labyrinth.

Orthopedic Surgeon and lifelong resident and student of the Detroit River Region, Wilmont Kreis has authored nine acclaimed historical novels as well three mystery thrillers about healthcare fraud: THE CORRIDOR, set in Detroit's notorious Cass Corridor, THE PAIN DOC on pain clinics and prescription drug abuse, and THE LABYRINTH about home healthcare fraud. He and his wife Susan, a healthcare attorney, live in Port Huron, Michigan.
Contact him at www.wilmontkreis.com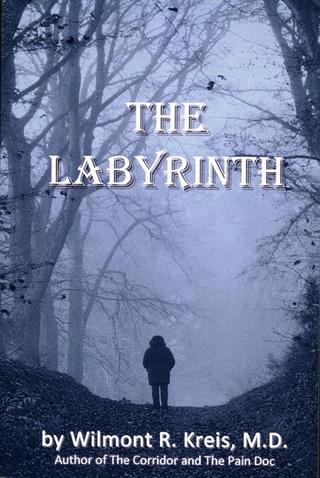 *****************************
The Pain Doc is now available on Kindle as well as print from Amazon.com!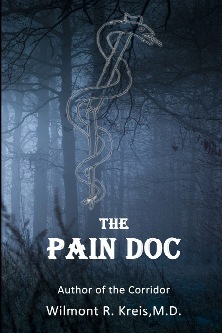 HOT OFF THE PRESS! The Pain Doc is now out and available in Kindle and print form from Amazon.com. Here is the trailer and cover.

Arriving home after years of foreign medical study, neophyte physician Terry Webb expects his impressive new title of Doctor will open his insignificant and impoverished life to one of riches and social status. Dismayed to discover that mediocre credentials stand in his way, he finds entry into that sphere of wealth and prominence he has long coveted through a chance meeting with a fascinatingly beautiful woman.

While he and the spectacular Katarina Wynn catapult into the world of mansions, yachts and outrageous incomes, they collect a few unsavory companions as the author leaves The Corridor's slums of Detroit for the cleaner venue of prosperous suburbs. Here he weaves an exciting and instructive tale in the world of medical fraud and prescription drug addiction where once again it is the job of Gillian Russell and Nicole Allard to intervene, bringing it to justice.

If you enjoyed The Corridor, you will love The Pain Doc—don't miss it!



Stories have always fascinated me—those in books and those found in the daily news or in history, the background, the intrigue, the characters, the effect of what happens behind the scenes or the aftereffects that create differences in and for our lives. Listening to stories as a child, often tales of my family and early times, encouraged my interest in people and ways that I too, could make a difference.

My education led me to the healing arts, a degree in medicine and a career as an orthopedic surgeon. From a young age, however, I had also harbored a young writer, hiding a pen behind a scalpel, a story teller who wanted to flesh out the bones of the stories he'd outlined, based on the changing pages of history or the evolving lives of people he read about in the news.

In the Mid-nineties I began to research an era of history in which I had long been intrigued, and a few years later, I wrote my first historical novel, THE NEW WORLD. Achieving some success, my inner writer motivated me to continue that story-line, producing seven more books that followed generations though history becoming the eight-book ALLARD SAGA. On completion of BOOK EIGHT: THE CHIEF, it was the chief himself, a Detroit policeman, who suggested a new genre set in present times. THE CORRIDOR, a dark tale of outrageous healthcare fraud in the inner city of Detroit, was published in 2012. The current book in progress, THE PAIN DOC, is a similar story concerning healthcare fraud and addiction in a much more opulent setting.

You can find out more about the books, the research, and the author in the following pages. So come on in and look around. Take a book or leave a comment, and stay as long as you like. We never close.

Oh, you can find more about the books, read chapters, see reviews, etc. on Amazon.com where they are all available in print and kindle format. Enter Wilmont Kreis and you'll see it all- or simply click the Amazon link below.
Thanks again for stopping by
My Facebook page has an ongoing blog about the books, now featuring Fearful Passage North.